Through its offices in Hong Kong, London, Dubai, and China, Henyep provides global access to the world's capital markets and serves key financial centers.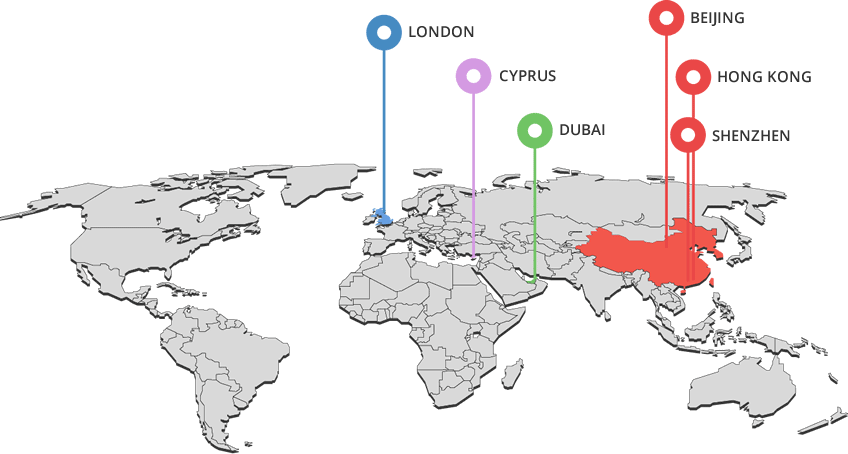 Hong Kong - Corporate headquarters

The Group's global operations are headquartered in the international finance center of Hong Kong, and the Hub for Asia and gateway to the fast growing China market.

China

The Group has multiple offices throughout China to support group functions in the areas of technology, property, research, consulting, and business development.

London

The Group's Global Capital Markets brokerage is headquartered in London and is authorized and regulated by the Financial Conduct Authority ("FCA").

Dubai

The Group's regional headquarters for the Middle East is situated in the heart of the Dubai International Finance Centre ("DIFC"). The establishment of this regional office is a major milestone in the Group's extensive history in the Middle East.

Cyprus

The Group's Cyprus office provides a European Union (EU) gateway. The Company is authorised and regulated under the Cyprus Securities and Exchange Commission to operate as a Cypriot Investment Firm.