Hong Kong & China Equities

Henyep is one of the oldest and most reputable securities brokers in Hong Kong, providing direct access to the Hong Kong Stock Exchange. Authorized and regulated by the SFC, the Group provides clients with access to leading IPO's, secondary placements, and other investment opportunities.
Any investor who wants to participate in China's growth story while under the protection of a sound regulatory framework will naturally include Chinese stocks listed in Hong Kong in their portfolios
Stockbroking and investment services are provided to local and overseas clients at both individual and institutional levels. The equities markets in Greater China continues to experience tremendous growth, fueled by immense investor interest, Henyep offers investors with market insight and access to these lucrative investment opportunities.
Consumer Finance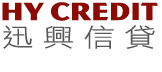 HY Credit has been established since the late 80's and has been serving customers for over 25 years. We are a leading money lender in Hong Kong with a focus on mortgage loans. We develop diverse mortgage plans and flexible repayment terms, in order to provide quick financial support for individuals and companies from different backgrounds providing tailored repayments structures suited for each client. The HY Credit team consists of professionals with very strong finacial backgrounds with a particular focus on mortgage products.
We would like to invite you to visit our website www.hyc.com.hk for more detail.
Further, we also would share our movie in YouTube. You may visit
www.youtube.com/watch?v=vTiDRgndWs8 or scan the following QR Code.

Henyep Gold Dealers

Henyep Gold Dealers is authorized and regulated by the Chinese Gold and Silver Exchange Society. Under membership number 026, Henyep Gold Dealers holds an AA type license, which allows the trading of gold and silver products including electronic trading.
Henyep Gold Dealers's multiple online platforms enables easy access to the trading of Loco London Gold and Loco London Silver. Whether it is through Henyep Gold Dealers advamced web-based platform, download plaform, or mobile platforms for both android and iOS devices, all you will need is an approved account, and internet connection, and you can start trading anytime anywhere via live real-time executable prices. Complete account information is viewed online so you can track your gold investments at all times. Our service is supported by 24x5 online customer service.
Payment Processing

In order to address the huge growth opportunity in global online payments, Henyep has become an anchor investor into WeCollect, a global payments solutions company focused on providing access to the Asian markets.
Founded by industry veterans and backed by blue-chip investors, WeCollect provides our clients with best-of-breed payment technologies and services which allow access to the fast-growing Asian consumer markets.
We have localized knowledge of the China payment market and our solutions are specifically designed to meet the needs of targeted industry verticals which require specific needs.
Our singular focus is to provide efficient and feature-rich payment solutions specific to global electronic and mobile commerce.